I've heard of VRChat, but what kind of game is it?
This article is for those who have such questions.

If you're starting to get interested in VR, it's probably the name you've heard.
Recently, Oculus Quest 2 was released, and it seems that the number of people starting VRChat is increasing.
What kind of game is VRChat, and what is interesting about it?
It's been 3 years since I started VRChat, and I would like to explain it with plenty of personal opinions.
What is VRChat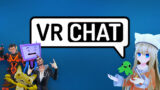 VRChat on Steam
Join our growing community as you explore, play, and help craft the future of social VR. Create worlds and custom avatars. Welcome to VRChat.
VRChat is a free network game distributed on Steam.
Although it is titled "VR", you can play without a separate VR device.
It's important, so again. You can play without a VR device.
You can play VRChat by downloading it to your PC and launching it in the same way as a general Steam game.
It's a network game, so you'll meet players in VRChat who are running VRChat just like you.
Distribution started as Early Access in February 2017, and as of November 2020, the Early Access status is still ongoing.
What kind of game is VRChat?
It's a little different from the "game" you imagine.
There are no stages to complete in VRChat, and no missions to complete.
So what is the game doing?
The purpose of this game is to "Chat" in the "VR" space, that is, to "chat" with other players.
The fun of VRChat
e? that's all? Is it interesting?
What a voice you can hear, but of course it's not the only one.
The best thing about this game is the avatar.
You can freely upload your own 3D model with almost no restrictions.
Of course, you can make your own 3D model, but recently, more and more people are selling 3D models for VRChat, so it is common to purchase and upload a sales model.
The 3D model sales site and recommended models are introduced in the following articles, so please refer to them if you are interested.

And 3D models can be customized to your liking, not just uploading what is on sale.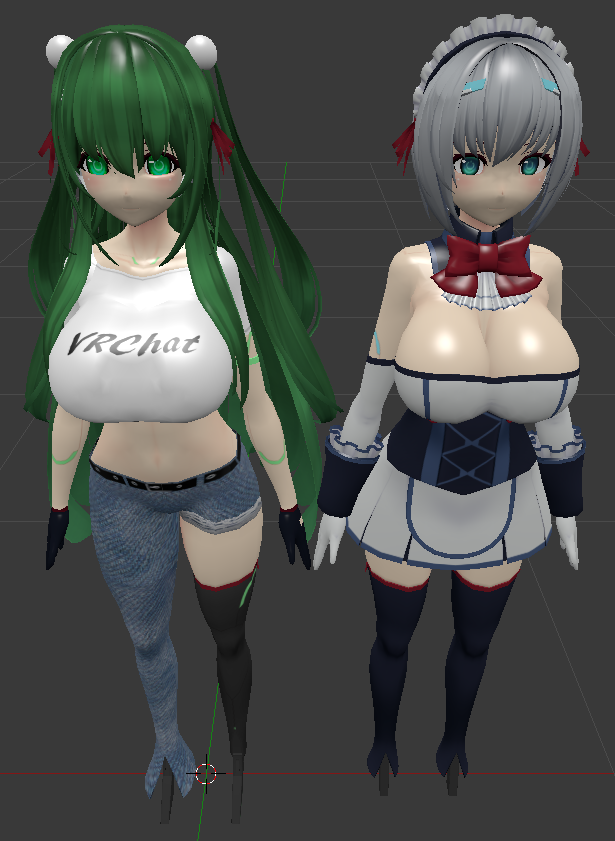 For example, in the image above, the model on the right is for sale and the one on the left is my customization.
Modifying a model is much easier than building a model from scratch, and hairstyles, accessories, and clothing models are also on sale so you can combine them to create your own avatar more easily. ..
Many people use pretty girl models to talk about their hobbies, stories about popular games, or even drinks and chat with people who also use girl models.
Someone said, "This world never ends after school in school."
I think it's just the right expression.
A space where you can have a fun chat with your favorite figure and the other person's favorite figure.
This is a game called VRChat.
Other attractions of VRChat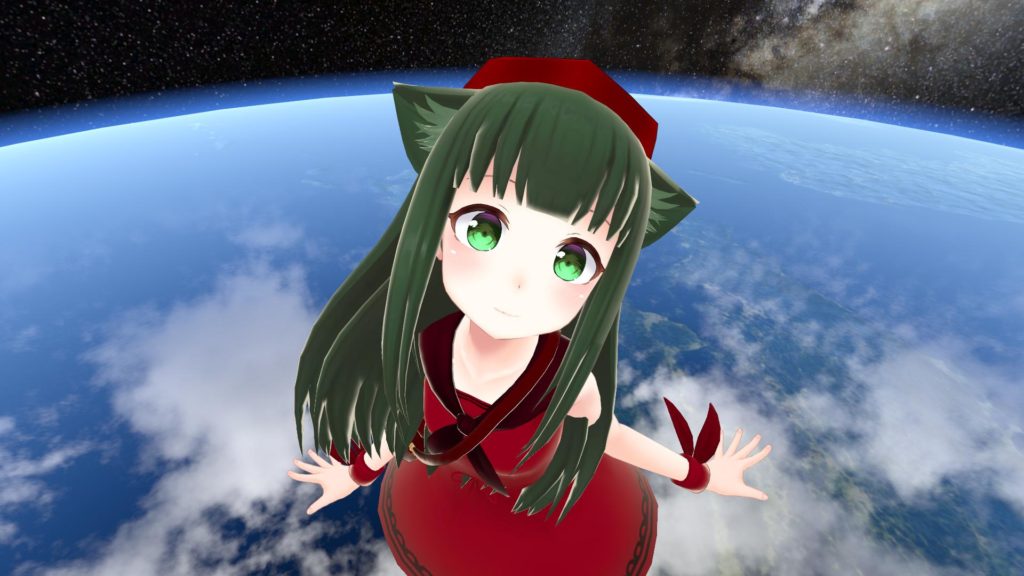 The main thing is to chat with people using your favorite avatar, but there are many people who enjoy it in other ways.
I introduced a beautiful girl avatar, but there are also people who like dragons, high-beast figures, or odd-shaped avatars like aliens, and evil secret society roles. Some people enjoy playing.
In addition, VRChat has the concept of "world", and like avatars, players can freely create and upload a space created in 3D, that is, their own VR space.
There are also worlds where you can play board games, worlds where you can play Murder Mystery, and worlds where you can play high-quality games that are comparable to commercial VR games.
You can talk leisurely in the beautiful scenery of the world, have a drink in the bar world, or make a noise in the izakaya world.
Anyway, there are few restrictions on the data that can be uploaded, so it's a dreamlike space where you can almost do what you want to do.
Summary
I wrote about the charm of VRChat, though it is simple.
At the beginning, I mentioned that VRChat can be played without a VR device, but there is no doubt that it will be 100 times more fun with a VR device.
You can move your hand to stroke and communicate with the beautiful girl in front of you! Moreover, you can see it up close with the size and resolution of the screen on the head-mounted display! There is a whole new experience that you have never experienced before.
If you are interested in reading this article, why not start VRChat from tomorrow?
The following article explains how to get started, so please refer to it if you like.
I hope that as many people as possible can come to the world of VR from this article.
Have a good VR life!